Plumbing Services in Southeast Wisconsin
Plumbing Installation 
A home's plumbing system needs to work 24/7. Toilets, faucets, washing machines, and dishwashers need running water. It's important to ensure that these plumbing systems work properly, or your daily routines will be interrupted.
Mr. Holland's Home Services plumbing professionals offer comprehensive plumbing system installation services for homes and commercial buildings throughout the Southeastern Wisconsin area.
If you need plumbing service or are looking for an estimate, call (866) 992-1717 today.
Five Signs You May Have a Faulty Plumbing System
Odd noises coming from faucets: An odd sound from your faucet (noise or screech) may indicate air is getting into your pipes. This isn't a good sign, and you need to call a plumber.
Low water pressure: Low water pressure in older homes can indicate a problem with the piping system. It may mean there's a clog, or the pipes are the wrong size.
Foul smells from the drains: Rotten egg smell coming through the drains may mean a drain is blocked, allowing sewer gas to back up into your pipes.
Slow drain: This often indicates a pipe clog and can be easily fixed. However, if a plumber diagnoses the drain and notices this issue even after the pipe was snaked, there could be an issue with the pipe system itself.
Stains on ceilings or walls: With a plumbing leak somewhere in a home, there are often brown stains on walls and ceilings. It's essential to have a plumber do a diagnostic to assess if there's a leaking pipe.
Plumbing Repair 
Signs you need plumbing repair include:
Loud sounds coming from the pipes (knocking or banging)
Brown stains on the walls, floors, or cabinets
Water damage and molding
Decrease in water pressure
Let Mr. Holland's Home Services keep your water flowing. Contact us today at (866) 992-1717 and let us diagnose your plumbing system.
We can make sure your home has safe and clean water for all your needs.
Top Plumbing Tips for Homeowners
Know where the shut-off valves are: Homes have dedicated shut-off valves (condos and apartments don't). It's important to know where these are in case of a plumbing emergency.
Vacuums: When something gets stuck in a drain, like a child's toy or comb, it's best to use a wet-dry vacuum to get the object out. In these cases, you don't want to use a plunger as it will only push the object deeper.  
If you see a leak, don't ignore it: Small leaks often have the potential to turn into a big problem. Leaks can waste up to 200 gallons of water per day. Don't wait — call a plumber ASAP.
Never over-tighten fittings: Many think a tighter fitting is more secure, but this could lead to broken bolts and stripped screws. It's important to remember, "Hand-tight is just right."
Plumbing Repiping
How To Know It's Time To Get New Pipes
Older homes tend to have more plumbing problems due to faulty or outdated pipes. The most common materials for plumbing pipes are brass, copper, and PVC (polyvinyl chloride). These types of pipes can often last up to 80 years. It's important to note that if the pipes aren't being maintained and hard water deposits form, this can lead to pipe degradation and rusting.
Points To Consider Before Repiping Your House
Is your home old? If you have an older home, your pipes have probably never been redone. Homes over 50 years old usually have galvanized pipes, which can break or corrode over time.
Do you have lower water pressure in your home? Low water pressure can sometimes indicate that you need new pipes. Rust or mineral buildup is common in older pipe systems, leading to less water coming through and resulting in lower water pressure.
Is your tap water discolored? If there's rust buildup from older pipes in the home, this can turn the tap water reddish-brown or brown colored. This tends to occur with galvanized pipes in older homes.
Have there been multiple incidents of leaking or broken pipes in the home? If this occurs often, it's important to have a plumber diagnose what needs to be done.  
Let Mr. Holland's Home Services diagnose your pipes and replace your faulty system.
Contact us online or call (866) 992-1717 to have your plumbing repiped.
Drain & Sewer
Why It's Important To Get Your Sewers and Drains Cleaned
We tend to only think about our drains and sewers when they stop working or get clogged. A plumbing professional must check these every one-and-a-half to two years to ensure a sewer line doesn't break or a drain doesn't get clogged.
Warning Signs of a Broken or Backed-Up Sewer Line
Gurgling pipes
Raw sewage backing up into your drain, toilet, or tub
Water backing up in other parts of the house when using the washing machine
Recurring clogs
Water pooling around floor drains in the basement
Bad smells around drains
Keep Your Home Sewer System Clean
If your drains are slow, completely stopped, or clogged, don't use hazardous chemicals to try to fix the problem. It's best to have an expert from Mr. Holland's Home Services come and diagnose the issue.
Services we offer for drains and sewers include:
Repair
Replacement
Storm drainage
Pipeline inspection
Hydro jetting
Trenchless technology
Keep your home sewer system clean and working in tiptop shape. Call Mr. Holland's Home Services at (866) 992-1717 or contact us today.
Professional Hydro Jetting
Hydro jetting remains one of the best ways to clear a sewer line from stubborn clogs. If the drains are slower than usual or have stopped working, you may want to consider getting an estimate on our hydro jetting service.
Water Filtration 
Are you tired of buying store-bought water from plastic water bottles and only getting hard water from faucets? If so, you need a plumbing professional to do an assessment and check out your water treatment system. At Mr. Holland's Home Services, we offer a wide array of water treatment services, including:
Water purification
Water softeners
Water testing
Reverse osmosis systems
Water filtration systems
Tank water heaters
Plumbing Bathroom Remodeling
Common reasons for remodeling a bathroom include:
Mildew, mold, and water damage
Aging fixtures
Easier and more convenient layout in the bathroom
Water Heater 
There are many benefits of water heater replacement, such as:
Increased hot water supply
No more need for repairs
Improved water quality
Signs It's Time To Replace Your Water Heater
Over time, like any appliance in your home, the water heater will age and show signs of needing replacement. Here are a few signs it's time to replace your water heater:
Leaking water and/or puddles forming around the water heater
Water heater is making strange noises
Rusty water
Water heater is over 10 years old
Inconsistent temperature or running out of hot water
Tankless Water Heaters 
What's a tankless water heater? It's just as it sounds: tankless! Typical water heaters use storage tanks, whereas a tankless water heater produces hot water on demand. With that, you'll never run out of hot water.
Benefits of tankless water heaters include:
Space-saving in basement areas
Unlimited hot water to a faucet or fixture
Longer service life span
Better warranty
Let Mr. Holland's Home Services diagnose your water heater and let you know if it's time to replace it.
Contact us today or call (866) 992-1717 to get your new water heater installed.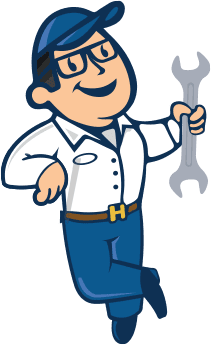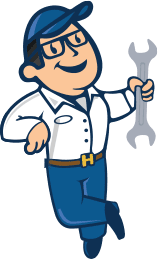 We Don't Quit Until

EVERYTHING


Has Been Checked!
Take Advantage of Our Current Offers
Call today to schedule your estimate!
Whether you need a full system replacement or regular maintenance, we have several active promotions.
Proudly Serving
Southeastern Wisconsin
Washington | Milwaukee | Ozaukee | Waukesha | Sheboygan | Dodge | Racine | Fond du lac
& the surrounding counties
Washington | Milwaukee | Ozaukee | Waukesha | Sheboygan | Dodge | Racine | Fond du lac
& the surrounding counties
our service area