Why You Need A Generator Here In Wisconsin | Power Outages & Cold Weather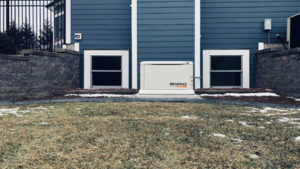 Remember last winter? A winter storm back in March (2023) left thousands without power! Maybe your home was one that was not only left without power but also without heat. It can be scary here in Wisconsin to lose power because that not only means no power to your refrigerator and the ability to charge your devices, but also means no power to your furnace to keep your home warm. If your home is left without heat for too long, there is an increased risk of pipes freezing. While we do not like to predict the worst, we also like to inform our customers to be sure that they are prepared and ready if we were to experience any outages during the winter. Did you know that this year alone, there have been more than 50 days where a power outage occurred at one point in the Southeastern Wisconsin area? More than half of these outages occurred in winter & spring.
How does a generator work? 
Your power goes out. 
Your generator detects the outage. 
Your generator automatically activates and restores power to your home within seconds. 
How can you keep your generator working properly in the cold?
When the weather becomes bitter and brutal,  a cold weather kit will help ensure that the parts on the generator are kept warm to continue operating efficiently. This is something that your team of highly experienced and trained electricians can install in your generator for you.
Interested in purchasing a whole-home generator or simply have more questions? Call today for a FREE quote (866) 992-1717.