Why You Should Schedule The World's Greatest Tune-Up™ This Fall | Maintain Your Furnace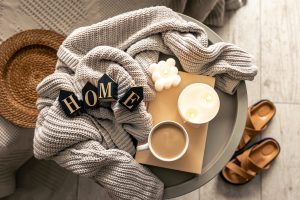 Fall is here which means cooler temps are on the way. And before you know it, beautiful 60 degree days we have here in Wisconsin will eventually turn to cool 20 degree temperatures. Turning on your furnace is something you want to be sure to have checked over to make sure everything is working properly for this upcoming heating season!
Here are benefits on why you should schedule The World's Greatest Tune-Up™ with one of Mr. Holland's experienced HVAC technicians:
Take care of any problems
Maintaining your furnace will help avoid any major issues in the future. If one of our experienced HVAC technicians finds any problem, it is better to repair and fix it now before it turns your cozy nights into a chilly one this winter. Not only is it important to maintain the unit to ensure it is running for you, but also to ensure it is running safely. It's important to us to be sure to check for any cracks in the heat exchanger or before any other further issues arise. 
Keep your furnace running smoothly
One of our experienced technicians can help clean and keep your furnace running smoothly all winter long! Your furnace works harder when it is not maintained which could mean higher utility bills. 
Keep costs low
If your furnace is not maintained, overtime it could eventually mean a large repair or an increase in your utility bill. 
The life of your furnace
If your furnace is not maintained over the years, you may need to replace it sooner than if you maintained it least once a year.
Ready to stay cozy all winter long? Call Mr. Holland's today to schedule The World's Greatest Tune-Up! (866) 992-1717