Save Energy Effortlessly: Slash Electricity Use on Vacation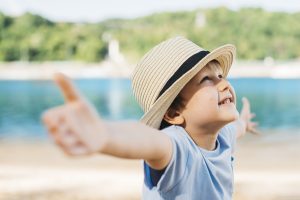 The hot summer months are here and it's time to plan some summer fun! Here are some helpful tips to keep your home running smoothly if you're out enjoying your summer cabin or favorite vacation destination! Plus, save yourself some money & energy while you're away! 
Tip #1 
Get an air conditioner tune-up. Ensure that your air conditioner is in good working condition before the heat hits. 
Energy Tip: While you're away, adjust your thermostat to a higher temperature than you normally would. No need to keep the house cool when no one's home! 
Tip #2
Don't forget to turn off all the lights and check that all windows and doors are locked before leaving. Safety first!
Upgrade Tip: Install a security system – A good security system can protect your home while you're away and provide peace of mind. Click here to read more about our electrical wiring jobs. 
Tip #3
Unplug any non-essential appliances like TVs and computers. This will not only save energy but also protect your devices from power surges and lightning strikes. 
Upgrade Tip: Install a Whole-Home Surge Protector that helps regular power surges at the source. 
Tip #4
Set your water heater to "vacation mode" – This will save energy and prevent your water heater from overworking while you are not home. 
Energy Tip: If your hot water heater doesn't have a vacation setting, simply manually adjust your thermostat temperature setting to 50 degrees Fahrenheit. 
Tip #5 
Check your sump pump – Make sure to test it before leaving to ensure it is functioning properly. 
Upgrade Tip: Consider installing a battery backup to prevent flooding in your basement during summer storms if you're away. 
Don't wait, call Mr. Holland's today! (866) 992-1717 or contact us now by visiting https://www.mrhollandsheatingandair.com/contact-us/.