Breathe Easy With a Duct Cleaning
There's nothing like having your ductwork full of dust and debris that has built up over the years. Did you know that having the ductwork cleaned in your home is all part of maintaining your HVAC system?  
A duct cleaning can remove the debris and dirt from your ductwork to ensure that the air properly flows right through it. And you wouldn't believe the amount of dust and debris we find in ductwork. Check out the before and after pictures below and see for yourself.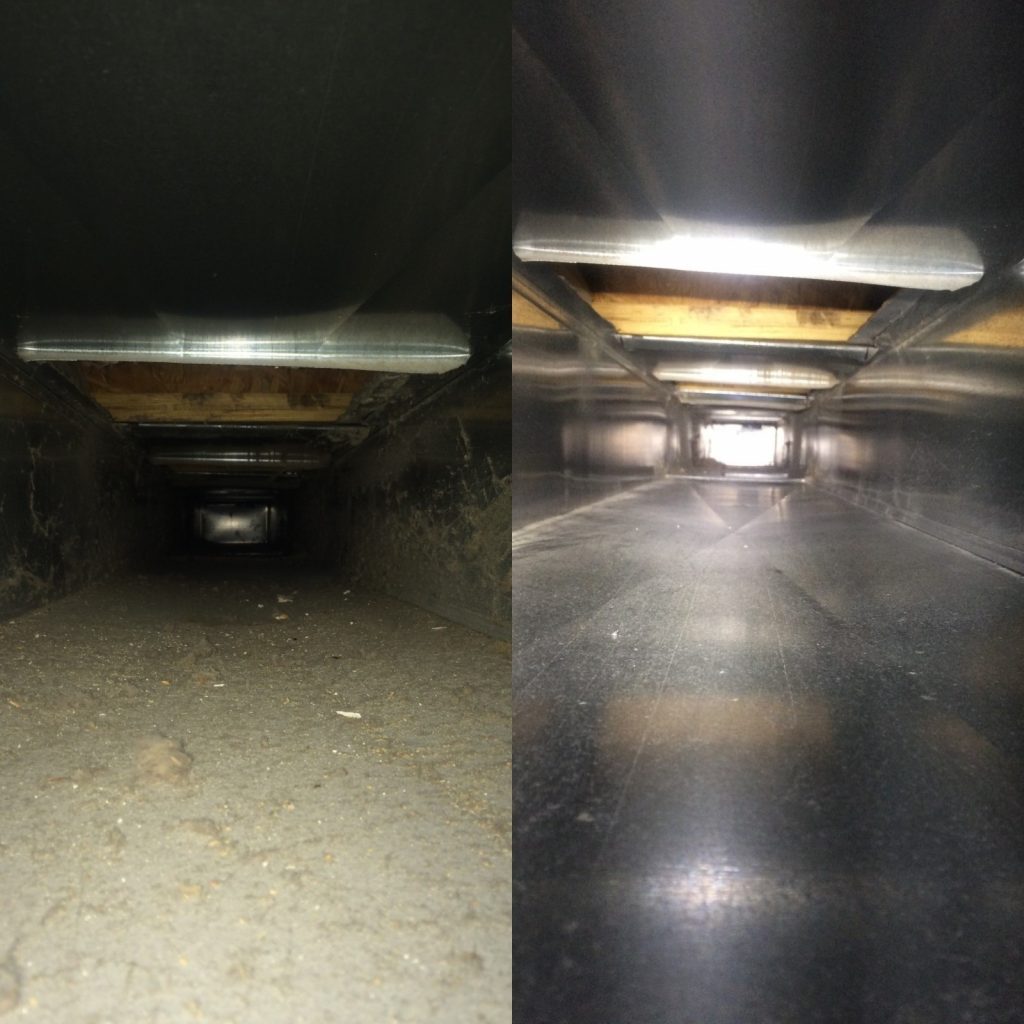 At every duct cleaning, we take photos before and after so our expert indoor air quality team can show you what your ductwork looked like before and after. 
At Mr. Holland's, we use the push-and-pull HEPA vacuum. It's one of the most effective methods. Plus, we'll give you a free quote on what it will cost to do a duct cleaning for your home.  
Our team of indoor air quality experts never rush the job either. Our team takes roughly half a day to a full eight-hour day (depending on the square footage of the home) to ensure that the job is done right.  
It's important to have duct cleanings done to ensure the air quality in your home is kept clean and healthy. Some other reasons to clean your ducts include:  
Having pets in the home (pet hair collects in the ductwork) 
Someone in the home with allergies or asthma 
Smoke from cigarettes or cigars
Home renovation projects 
According to the Environmental Protection Agency, indoor air can be potentially two to five times more polluted than outdoor air
Call Mr. Holland's Home Services today at (866) 992-1717 to schedule a duct cleaning.